How to install Windows XP on a SATA hard disk
Problem
When trying to install Windows XP on a single Serial ATA (SATA) hard disk, the setup doesn't see the SATA drive.
Solution
You need the RAID driver for the SATA/RAID controller on your PC's motherboard. It should look like the one shown below:-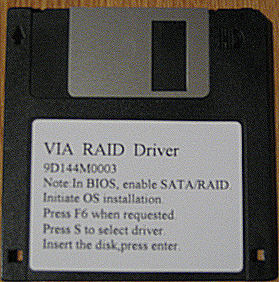 Insert your Windows XP setup disk and reboot your PC.
Let the PC boot from the CD and run the Windows setup. (You may need to adjust your BIOS to make the PC boot from the CD-ROM)
You you see the blue screen of the setup program press F6 when you see it displayed in the white bar along the bottom.
You will then be prompted to insert your driver diskette and press ENTER.
The diskette will then be read and the will continue along the setup process.
You will then see the following screen:-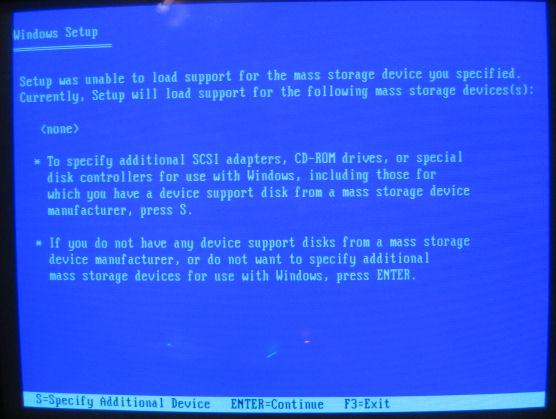 Select S to Specify Additional Device.
It will present a list of drivers which it read from the disk earlier. Select the appropriate driver for your operating system.
The setup will continue and this time it will recognise the SATA hard disk drive in your PC.
Other Related Articles