A guide to Serial ATA (SATA) drives
I recommend for your next hard drive you get the new Serial ATA hard disk instead of the normal ATA hard disk.
This new method of connecting hard disks to your motherboard has advantages such as transfer rate, lower power consumption and tidy cabling.
The motherboard pictured below is an ASUS Deluxe model A7N8X.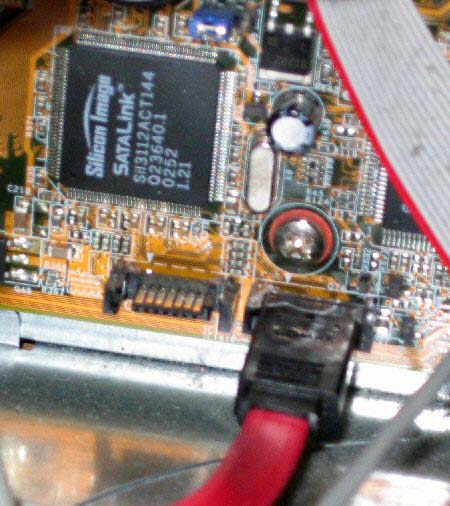 Two headers shown above support serial ATA133 devices including hard-drives and cd-roms.
You can also see above the SATA chipset. When the PC boots up with the new serial hard
disk connected it will be automatically detected by this onboard controller.
The Cable
The serial ATA cables shown below are much slimmer with smaller connectors make them
much tidier than the older IDE cables.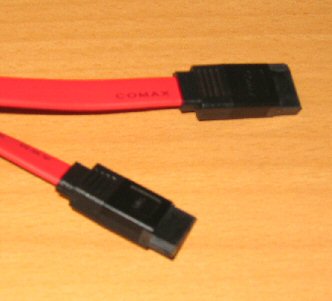 Serial ATA Power cable converter
You will currently require a power cable converter as present power supply units do not have the new power connectors.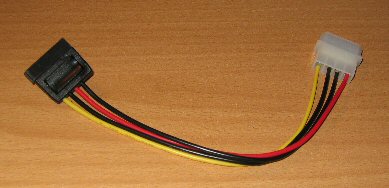 Serial ATA Hard Disk
The serial ATA hard drive with the power and data cables connected.