Free bee swarm removal
If you live in Hampshire, Surrey or West Sussex in the UK and have a swarm of honey bees in your property that needs removing give me a call and I'll remove it for free.
Honey bees beneficial to humans and are in trouble. A swarm is unlikely to survive without the help of a beekeeper so you'll be doing them good by allowing me to give them a new home.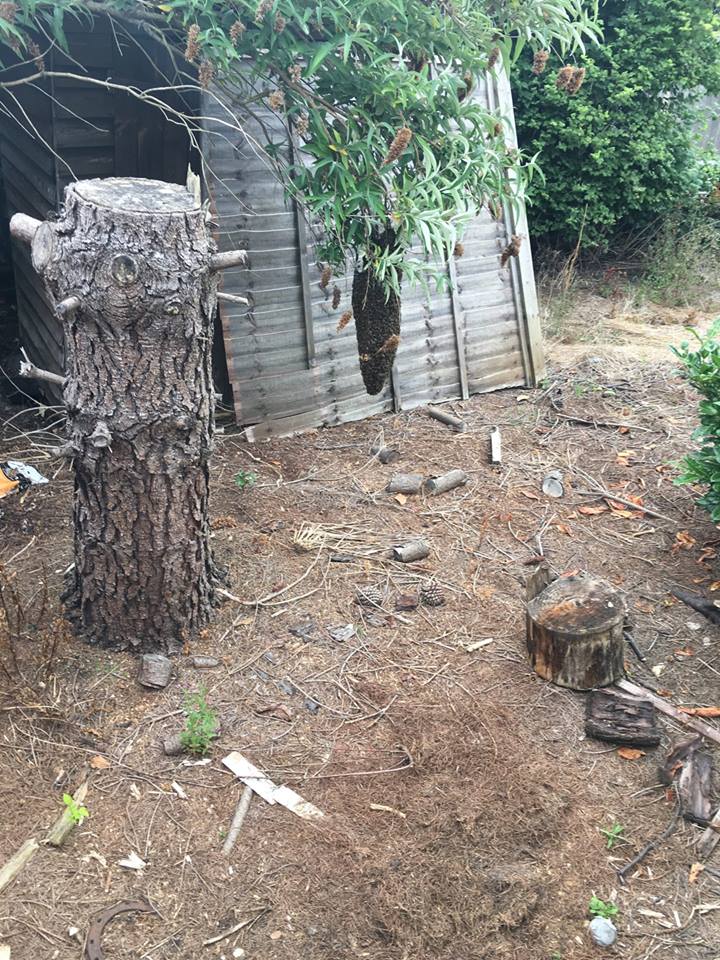 Call me on 07960 370444
The bees will be collected safely and given a new home in my apiary.
Areas covered include:
Guildford, Camberley, Aldershot, Bordon, Alton, Basingstoke, Winchester, Fourmarks, Selborne,Headley, Haslemere, Peterfield, Portsmouth, Chichester, Midhurst, Epson, Farnborough, Fleet