Software Updates on Twitter
Follow on Twitter for all the latest updates and new utility announcements. I also tweet useful IT information and any interesting science and technology current affairs and news.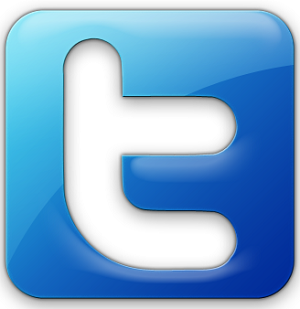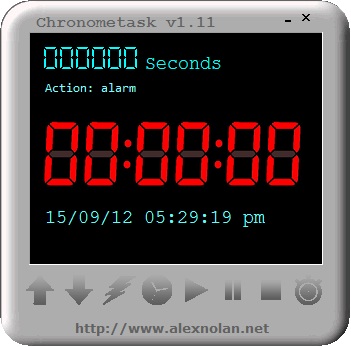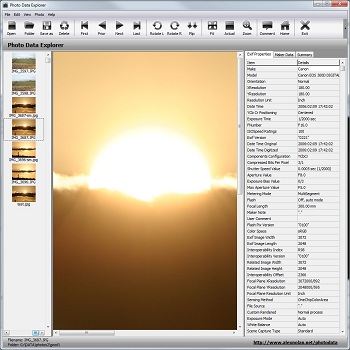 Latest News and Updates
31/12/2017 - MDB Viewer Plus 2.52 released
In this release I have altered the table list to open docked to the left side of the screen under the table tabs instead of openning as a floating tool window. This means you no longer have to click stay on top if you wish to keep it open and it doesn't cover the table as the table is then moved to the right of it. There is also a slider which allows you to resize it if needed. The table list itself has some improvements. There is two additional check boxes to allow you to filter views and / or tables.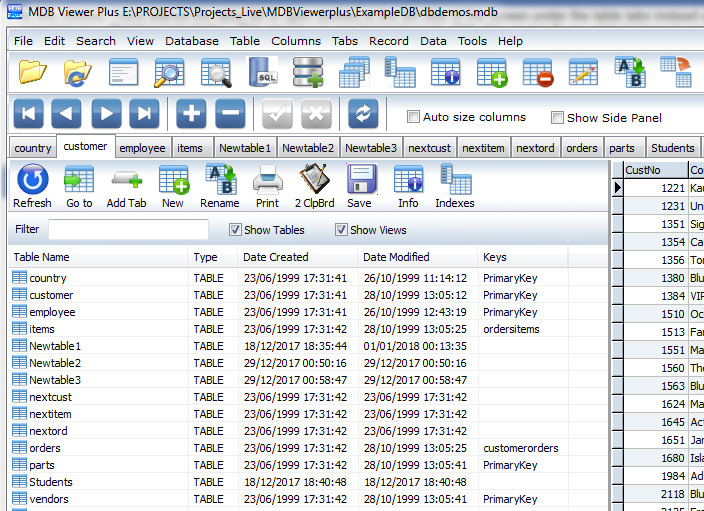 Under the search menu there is a new feature I'm experimenting with labelled 'Query to side bar'. When selected this will create the query window as an extra tab on the side bar. This enables you to perform a query next to a table or view. If you select the option again it will create another tab. If this feature turns out to be popular and useful I will be making the query window open as tabs along with the tables.
22/12/2017 - MDB Viewer Plus 2.51 released
This release is a maintenance release which has the following fixes and adjustments.
Additional status bar at the bottom display the record count. This record count has been correct when the filter is applied. A general error log has been introduced to capture errors and therefore make future versions more stable. The add table feature has had more error and settings checking along with amend table.