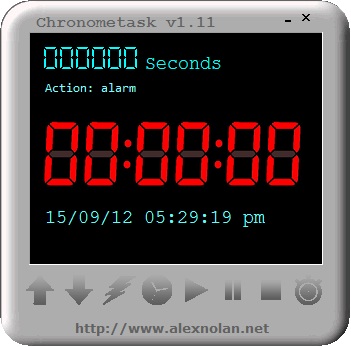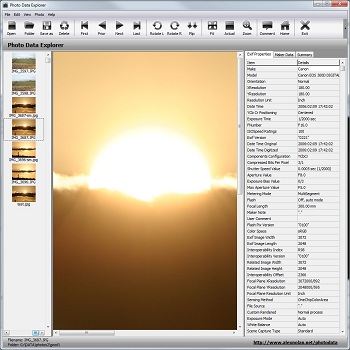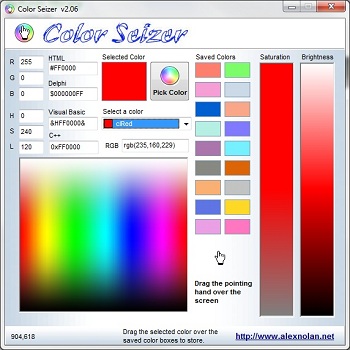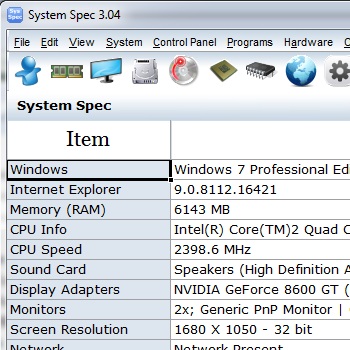 Latest news, updates and current work in progress.
10/3/2018 - MDB Viewer Plus 2.54 Released
This version of MDB Viewer Plus is very much a maintenance release. I have put error traps on all toolbar buttons that require a database to be open first. I have also corrected and fixed the keyboard shortcuts keys that have been clashing with each other or not working. The only altered functionality is the recent openned file dialog. This dialog is now in a grid format and allows you to move a recent item up or down in the list.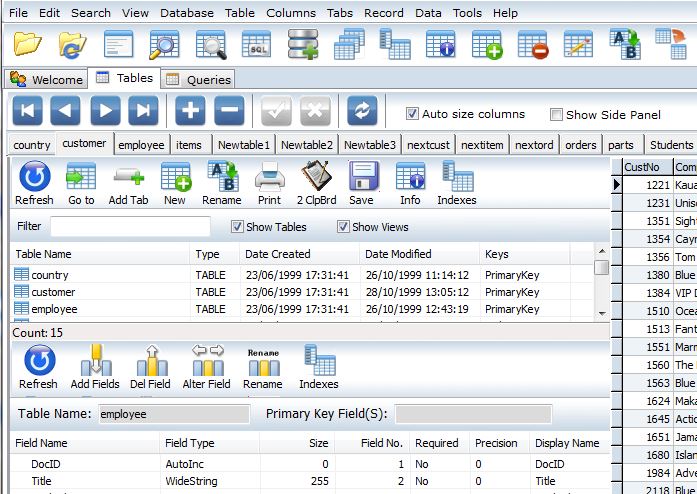 A big thankyou to the individuals that have kindly donated towards this tool. I have listed the donators for this version period in the about box.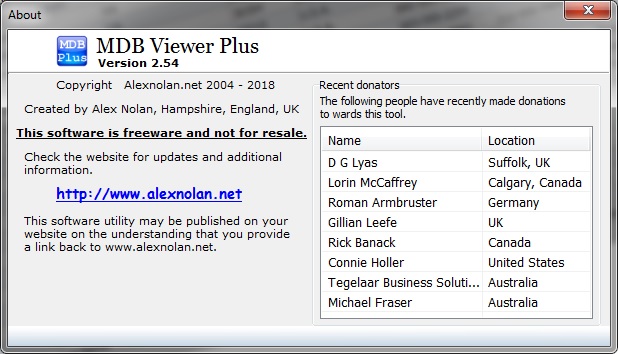 25/2/2018 - MDB Viewer Plus 2.53 Released
In this version of MDB Viewer Plus I have now made the 'Table Info' dialogue dock underneath the table list dialogue which in previous versions was floating window.
There are new tabs underneath the main toolbar to contain the tables and queries etc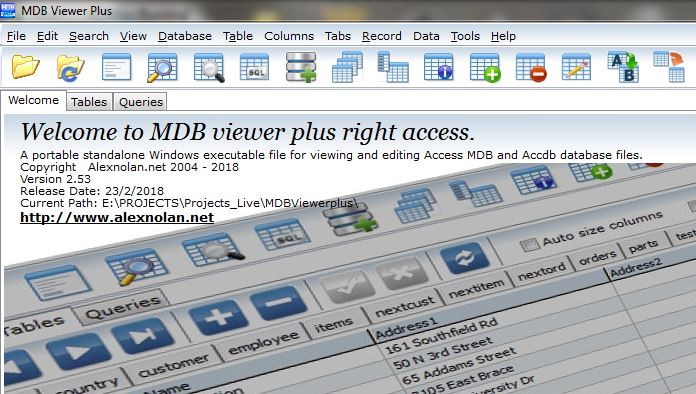 The 'repair and compact' feature that wasn't working has now been repaired. :)
As in every new release there is also a number of minor correction, alterations and bug fixes.
The query dialogue has now been changed to open as a tab under the new 'Queries' tab. I am contemplating whether to remove query tabs internally to that dialogue and have them open as seperate tabs under the main 'Queries' tab. For those of you who prefer to open a query as a floating window there is now an additional option under the search menu labelled 'Open in Window'. I have changed the icon on the main toolbar for the queries.
A new feature of the query dialogue / tab is the 'Save as view' function which allows you to save a select query into the database as a view. You are prompted for a name and then this view is then listed in the tables list as a view. This view can be open like any table. I shall be continuing to enhance this ability in future versions.
15/2/2018 - Current work in progress
DBF Viewer Plus version 1.75 will be released shortly.
9/2/2018 - Language compatibility in future releases of MDB Viewer Plus
I am currently working the next release of MDB Viewer Plus in which I would like it to be more Unicode compatible. For those normal nerds out there on the Interweb that just means have the ability to display data in non European languages. Over the year people have send me sample databases in many languages but unfortunately I can't find any of them. If any users of MDB Viewer Plus have some smallish Access MDB or Accdb files in languages such as Russian, Indian, Chinese, Korean, Japanese, Arabic etc could you please send me a copy to test with?
31/12/2017 - MDB Viewer Plus 2.52 released
In this release I have altered the table list to open docked to the left side of the screen under the table tabs instead of openning as a floating tool window. This means you no longer have to click stay on top if you wish to keep it open and it doesn't cover the table as the table is then moved to the right of it. There is also a slider which allows you to resize it if needed. The table list itself has some improvements. There is two additional check boxes to allow you to filter views and / or tables.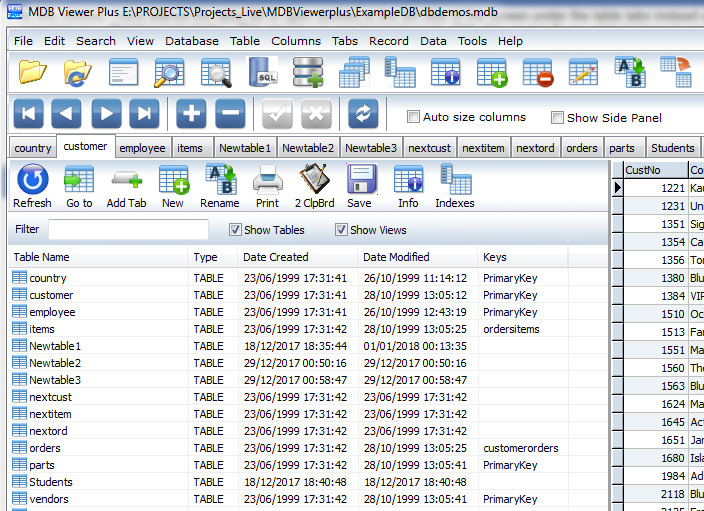 Under the search menu there is a new feature I'm experimenting with labelled 'Query to side bar'. When selected this will create the query window as an extra tab on the side bar. This enables you to perform a query next to a table or view. If you select the option again it will create another tab. If this feature turns out to be popular and useful I will be making the query window open as tabs along with the tables.
22/12/2017 - MDB Viewer Plus 2.51 released
This release is a maintenance release which has the following fixes and adjustments.
Additional status bar at the bottom display the record count. This record count has been correct when the filter is applied. A general error log has been introduced to capture errors and therefore make future versions more stable. The add table feature has had more error and settings checking along with amend table.