Follow on Twitter

Download Word Density Seizer here:

OS: Windows
License: Free
Download

Portable; does not require an install.
Word Density Seizer - Introduction
Word Density Seizer is a free tool for calculating word density and counting words in text. I got the idea for this tool after creating Text Deduplicator Plus which is a tool for de-duplicating lines in a text file.
Using Word Density Seizer
A text file can be opened or text can be pasted into the utility. Press the count button on the toolbar to see the results in the grid below. The results can be printed by clicking the print button on the toolbar.
On the status bar at the bottom of the screen you can see the total word count of the text and also the total unique word count. This utility can be used for any situation where you want to count words in text documents.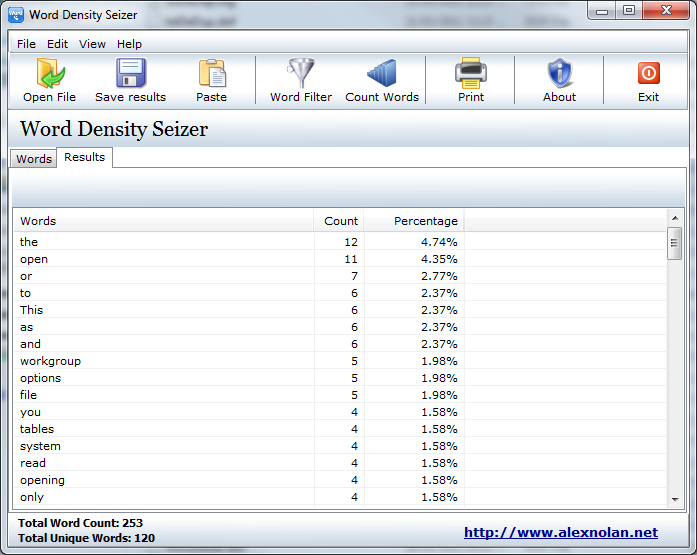 Word Density Seizer can be used as a SEO (search engine optimisation) tool for checking keyword density of search terms on web pages. Simple copy and paste the text from a web pages into the program and click the count button on the toolbar.